Changing the World One Breath at a Time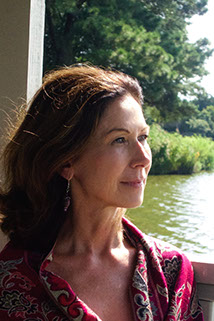 CLASSES
PREGNANCY YOGA
Ellyn has been teaching for 20 years. Learn steps to foster a healthy pregnancy and learn techniques to promote a health labor and delivery!
Tuesdays 6:30 p.m. AT FIT 62 Rockford Road
$20 drop in (no one turned away)
The Annual Women's Retreat will be held on January 9th and 10th.
Please register online.
This year's theme is the Kindness and the Compassionate Heart!
Space is limited....
Call Ellyn with questions and for availability. 302-383-5500
Yoga Therapy Course Uncovering Your Heart's Deepest Longing
at Fit: 62 Rockford Road
Are you ready to nurture yourself in the new year. Take the time for you!
Feel loved and safe as you move through gentle postures to break habitual patterns, engage in meditation, journaling, drawing and more. Witness your tight body and worries let go as you are soothed in the practice of yoga nidra (sleep).
Sign up now: Wednesdays beginning February 3rd to March 16
9-11:30 a.m.
7 classes $180
Single drop-in class $29
Yoga for chronic pain, anxiety and depression. Take a peek at www.powhow.com
Pregnancy Yoga Tuesdays 6:30 at Fit - $20
January 5th, 2016!


Kundalini Yoga: Revive and Renew!
January 17th, 2016
Sundays at 3:15 - 4:30 p.m. Bring a friend!
Fight the winter blues - $20
Women's Retreat Saturday only $150
Pregnancy yoga class - $20 per class
6 pregnancy yoga classes - $100
Sunday Kundalini yoga class - $20
Women's Retreat $200 (add $20 above)
Listen to Ellyn's Soft Belly Meditation
(audio only)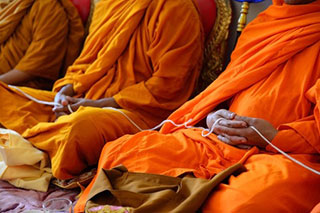 NBC Interview for Colors of Birth
Prenatal Yoga Video - PEAKABABY
Ellyn Hutton BSN, RN has been working with pregnant women for over 20 years. She is a nurse, yoga teacher, massage therapist and mind/body skills facilitator.
Don't miss this opportunity to train with an awesome and experienced team!
The rest of the team includes:
Dr. Marvin Andersen is a retired OB-GYN and now owns an organic farm.
Kathleen McCarthy is the owner of the Birth Center and a seasoned midwife.
Rachel Domenick is a yoga teacher massage therapist and mother of five!
Charanpreet Kaur is a kundalini yoga teacher, doula and mom.
Darlene Bergener is a doula, yoga teacher, massage therapist and mom.
JOIN us for this ONE time opportunity to learn from a multifaceted, experienced and gifted team.
Thank you, Ellyn Hutton BSN, RN
Supporting health for moms and babies!
Sign up for one, two, three or all the modules!!
Price reduction of over $100. We want to share this important information!
Pregnancy Yoga Teachers' Training will be held at the STAR campus at the University of Delaware
summer of '15
Here are some testimonials from women who have taken Ellyn's prenatal yoga class:
Copyright © 2015 wellnesswithinbe.com - All rights reserved.