Changing the World One Breath at a Time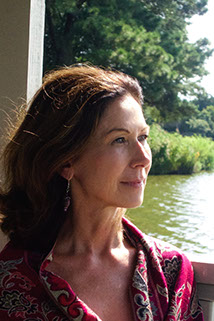 CLASSES
PREGNANCY YOGA
It will include postures for an optimal pregnancy and for preparation for Labor and delivery.
Tuesdays 6:30 p.m. AT FIT 62 Rockford Road
Partners invited to join class ($9) or use gym for free!
$18 drop-in (no one turned away!)
Listen to Carolyn Bennett-Sullivan's testimonial about Ellyn's retreats and workshops.
Ellyn had the unique opportunity to train with the renowned Dr. James Gordon when he was Dean of Saybrook University. Read his most recent article regarding integrative medicine.
Curious about this life changing work?
Sign-up for a workshop or host one at your home. It's not too late to lead a fulfilled life!
Yoga Therapy Course for Stress and Dis-Ease
at Fit: 62 Rockford Road
When is the last time you felt really great? What obstacles are preventing you from achieving your best self and optimal health and happiness?Join me in an 5 week program to support the body and mind's innate wisdom.
Feel loved and safe as you move through gentle postures to break habitual patterns, engage in meditation, journaling, drawing and more. Witness your tight body and rigid thinking let go as you are soothed in the practice of yoga nidra (sleep).


Sign up now: Wednesdays beginning Nov.11, 18, 25, Dec. 09, 16
9-11:30 a.m.
5 classes for only $124
Single drop-in class $27
Yoga for chronic pain, anxiety and depression. Take a peek at www.powhow.com
Pregnancy Yoga Tuesdays 6:30 at Fit - $18


Kundalini Yoga: Awakening Your Essence
Sundays at 3:15 - 4:30 p.m. Bring a friend!
Fight the winter blues. $20
Pregnancy yoga class - $18 per class
Partner pregnancy yoga class - $9 per class
(spouses, mom, friend can be a support person)
6 pregnancy yoga classes - $90
Sunday Kundalini yoga class - $20
Partner extended belly session - $10
(spouses, mom, friend can be a support person)
Listen to Ellyn's Soft Belly Meditation
(audio only)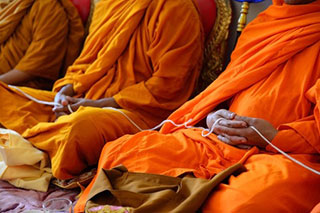 NBC Interview for Colors of Birth
Prenatal Yoga Video - PEAKABABY
Ellyn Hutton BSN, RN has been working with pregnant women for over 20 years. She is a nurse, yoga teacher, massage therapist and mind/body skills facilitator.
Don't miss this opportunity to train with an awesome and experienced team!
The rest of the team includes:
Dr. Marvin Andersen is a retired OB-GYN and now owns an organic farm.
Kathleen McCarthy is the owner of the Birth Center and a seasoned midwife.
Rachel Domenick is a yoga teacher massage therapist and mother of five!
Charanpreet Kaur is a kundalini yoga teacher, doula and mom.
Darlene Bergener is a doula, yoga teacher, massage therapist and mom.
JOIN us for this ONE time opportunity to learn from a multifaceted, experienced and gifted team.
Thank you, Ellyn Hutton BSN, RN
Supporting health for moms and babies!
Sign up for one, two, three or all the modules!!
Price reduction of over $100. We want to share this important information!
Pregnancy Yoga Teachers' Training will be held at the STAR campus at the University of Delaware
summer of '15
Here are some testimonials from women who have taken Ellyn's prenatal yoga class:
Copyright © 2015 wellnesswithinbe.com - All rights reserved.