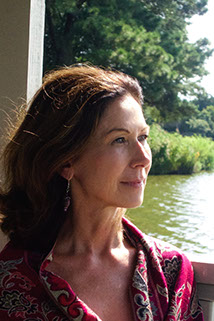 CLASSES
Kundalini Yoga: Exciting new classes:
Tuesdays at Pure Yoga and Pilates: Boost your Metabolism, Lunchtime Yoga!
Online: www.powhow.com Don't let the snow and ice keep you from practicing yoga. Tune in at Tuesdays at 7 p.m. at www.powhow.com
Finally, March lunchtime series at Empowered Yoga. Opening the Chakras for better health and expanded consciousness!
Listen to Carolyn Bennett-Sullivan's testimonial about Ellyn's retreats and workshops.
Ellyn had the unique opportunity to train with the renowned Dr. James Gordon when he was Dean of Saybrook University. Read his most recent article regarding integrative medicine.
Curious about this life changing work?
Sign-up for a workshop or host one at your home. It's not too late to lead a fulfilled life!
Yoga & Meditation for Chronic Pain & Disease Video Online
Relax and release as you quiet the mind in the comfort of your own home!
Go online at www.powhow.com and purchase.
After experiencing chronic pain herself, Ellyn is now sharing her knowledge of movements, breath and meditation that have helped her. All you need is a computer and a willingness to learn.
Online Video only $5!
Yoga for chronic pain, anxiety and depression
Pregnancy Yoga Teachers' Training
April 17, 18, 24, 25 - 2015
Approved by Yoga Alliance
*Required for certification
Listen to Ellyn's Soft Belly Meditation
(audio only)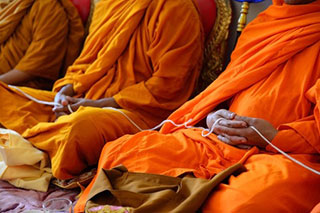 NBC Interview for Colors of Birth
Prenatal Yoga Video - PEAKABABY
Ellyn Hutton BSN, RN has been working with pregnant women for over 20 years. She is a nurse, yoga teacher, massage therapist and mind/body skills facilitator.
Don't miss this opportunity to train with an awesome and experienced team!
The rest of the team includes:
Dr. Marvin Andersen is a retired OB-GYN and now owns an organic farm.
Kathleen McCarthy is the owner of the Birth Center and a seasoned midwife.
Rachel Domenick is a yoga teacher massage therapist and mother of five!
Charanpreet Kaur is a kundalini yoga teacher, doula and mom.
Darlene Bergener is a doula, yoga teacher, massage therapist and mom.
JOIN us for this ONE time opportunity to learn from a multifaceted, experienced and gifted team.
Thank you, Ellyn Hutton BSN, RN
Supporting health for moms and babies!
Sign up for one, two, three or all the modules!!
Price reduction of over $100. We want to share this important information!
Pregnancy Yoga Teachers' Training will be held at the STAR campus at the University of Delaware
Modules
4/17 8:30- 5:30
4/18 9:00-6 :00
4/24 8:30-5:30
4/25 9:00-6:00
Here are some testimonials from women who have taken Ellyn's prenatal yoga class:
Copyright © 2015 wellnesswithinbe.com - All rights reserved.