Changing the World One Breath at a Time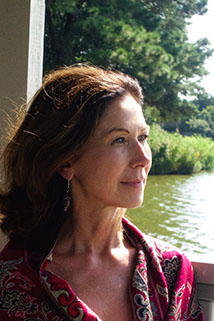 CLASSES
Pregnancy Yoga is now offered online!
Don't worry about icy streets or bad weather!
Join me: Mondays (1/23)
7:30 p.m.
Relax and renew easily. Ask your partner to join too!
PREGNANCY YOGA
Pregnancy is the perfect time to be your best self.
BE STRONG BE CALM FEEL NURTURED
PREPARE FOR LABOR & DELIVERY
Learn the power of Kundalini Yoga:
The American College of Sports Medicine listed Kundalini as a top 10 fitness trend for 2017!
Once held secret, this style of yoga moves quickly to release restrictions in the the physical and emotional body.
Plan to join me Sundays at 3:30 p.m. at
Fit Studio 62 Rockford Road
New classes begin 1/15 for the new year!
Let go of the limited self in this new year.
Rise up into your power!
---------------------------------------------------------------------
*Coming soon
Yoga for the
prevention of Osteoporosis
& Enhanced Bone Density
Sign now to secure your spot!
Thursdays 10-11 a.m. at Fit Studio
Series of all 5 classes only $99
Great news: Pregnancy Yoga is now available ONLINE!
Meet your teacher and
other moms in the comfort of your home.
http://www.powhow.com (sign-up on powhow's site)
I look forward to sharing pregnancy yoga with you!
New Release! First of its kind.....
Pregnancy Yoga for Bedrest and Limited Activity
now accessible on
First of its kind!
Take a peak…
Ellyn will be speaking at the MISTY Conference in Montreal in March 2017.
Sharing information on pregnancy yoga and her new yoga for women on bedrest/limited activity.
Also her passion for Kundalini Yoga for the brain!
Check it out:
Sign up for Kundalini Yoga at Fit Studio on Sunday
Ellyn's reinvention story
Do you feel nervous when a pregnant woman walks into your yoga class?
Do you have a passion to work with moms-to-be?
It's finally here! Pregnancy Yoga Teachers' Training
Reserve your spot soon. Limited to 20! April 27- April 30, 2017
Fit Studio, Wilmington, DE
See attached for curriculum
(subject to change)
Listen to Ellyn's Soft Belly Meditation
(audio only)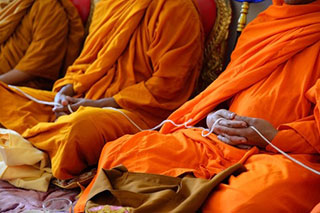 Ellyn Hutton BSN, RN has been working with pregnant women for over 20 years. She is a nurse, yoga teacher, massage therapist and mind/body skills facilitator.
Don't miss this opportunity to train with an awesome and experienced team!
The rest of the team includes:
Dr. Marvin Andersen is a retired OB-GYN and now owns an organic farm.
Kathleen McCarthy is the owner of the Birth Center and a seasoned midwife.
Rachel Domenick is a yoga teacher massage therapist and mother of five!
Charanpreet Kaur is a kundalini yoga teacher, doula and mom.
Darlene Bergener is a doula, yoga teacher, massage therapist and mom.
JOIN us for this ONE time opportunity to learn from a multifaceted, experienced and gifted team.
Thank you, Ellyn Hutton BSN, RN
Supporting health for moms and babies!
Here are some testimonials from women who have taken Ellyn's prenatal yoga class:
Prenatal Yoga Video - PEAKABABY
NBC Interview for Colors of Birth
Copyright © 2016 wellnesswithinbe.com - All rights reserved.