Changing the World One Breath at a Time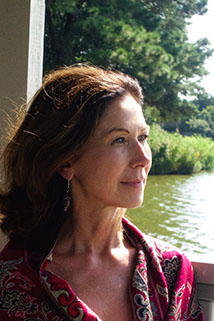 CLASSES
Kundalini, Osteoporosis, Pregnancy & Meditation Plus!
Pregnancy Yoga for Happy Mom & Baby
Mondays for Moms
Begins September 11th
http://www.thebirthcenter.com/
5:30 - 6:30 p.m.
Bring your partner too!
I look forward to sharing techniques to calm the body and mind as well as strengthen and ground.
Sign up soon
Single class for $20
6 class Special $99
No one turned away. Having a tough week financially? Please plan to join us...
Thanks!
Ellyn

Yoga for the prevention & improvement of Osteoporosis & Enhanced Bone Density plus
a researched mantra to help improve memory.
(Yoga based on work of Dr. Loren Fishman and Ellen Saltonstall)
Register now. Class size is limited.
Begin you journey to increased bone density, better posture, optimal balance & improved memory!
http://www.webmd.com/.../news/20100303/can-meditation-reverse-memory-loss
New dates and additional location!
Fit Studio 62 Rockford Road, Wilmington Thursdays!
9/7, 9/14, 9/21, 9/28, & 10/4
Drop-in $30
5 classes only $124
Single class for $30
*Yoga U
Yoga for Healthy Bones & Brain
Wednesdays!
9/20, 9/27, 10/4, 10/18, 10/25 (no class- 10/11)
**Register & pay at:
PREGNANCY YOGA
Pregnancy is the perfect time to be your best self.
BE STRONG BE CALM FEEL NURTURED
PREPARE FOR LABOR & DELIVERY
Sign up for Kundalini Yoga at Fit Studio on Sunday
Learn the power of Kundalini Yoga:
The American College of Sports Medicine
listed Kundalini as a top 10 fitness trend for 2017!
Once held secret, this style of yoga moves quickly to release restrictions in the the physical and emotional body.
Classes September 10th at 3:30 at Fit Studio $20/class
Finally! Meditation Plus
Are you feeling the need to find "calm," to stop the chaos, to live in your truth?
Join us Tuesdays at 6 p.m. at Fit Studio
Learn a unique tool each week for inner growth and healing.
This program is taught in medical schools and for trauma torn countries internationally.
Don't hesitate: Sign up now!
Imagery, self hypnosis, movement and more....
Only $199 for 6 weeks!
Let's heal together....
Ellyn's reinvention story
Do you feel nervous when a pregnant woman walks into your yoga class?
Do you have a passion to work with moms-to-be?
Pregnancy Yoga Teachers' Training
Reserve your spot soon. Limited to 20! Coming soon!
View the attached pdf for the curriculum
(subject to change)

Payment plans are available.
Please let me know of your interest! I am collaborating with those in the tri-state area. Thanks!
Ellyn was invited to speak at the
MISTY Conference in Montreal
on
High Risk Pregnancy
and
Yoga for the Brain
Check if out!
Ellyn Hutton BSN, RN has been working with pregnant women for over 20 years. She is a nurse, yoga teacher, massage therapist and mind/body skills facilitator.
Don't miss this opportunity to train with an awesome and experienced team!
The rest of the team includes:
Dr. Marvin Andersen is a retired OB-GYN and now owns an organic farm.
JOIN us for this ONE time opportunity to learn from a multifaceted, experienced and gifted team.
Thank you, Ellyn Hutton BSN, RN
Supporting health for moms and babies!
Marcia Welsh, RN, CNM, D.Law is an assistant professor at West Chester University Department of Nursing.
She received an MSN in nursing and midwifery from the University of Pennsylvania. She practiced midwifery in private practice for 25 years in Pennsylvania. Marcia also has a doctorate in health law.
Rachel Domenick is a yoga teacher massage therapist and mother of five!
Charanpreet Kaur is a kundalini yoga teacher, doula and mom.
Darlene Bergener is a doula, yoga teacher, massage therapist and mom.
Jenny Wood is a belly dancer, Belly Dance and Dancing for Birth Instructor, Bradley Method instructor and mom.
Here are some testimonials from women who have taken Ellyn's prenatal yoga class:
Listen to Ellyn's Soft Belly Meditation
(audio only)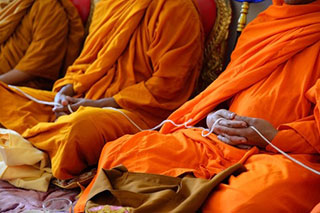 NBC Interview for Colors of Birth
Prenatal Yoga Video - PEAKABABY
Copyright © 2017 wellnesswithinbe.com - All rights reserved.